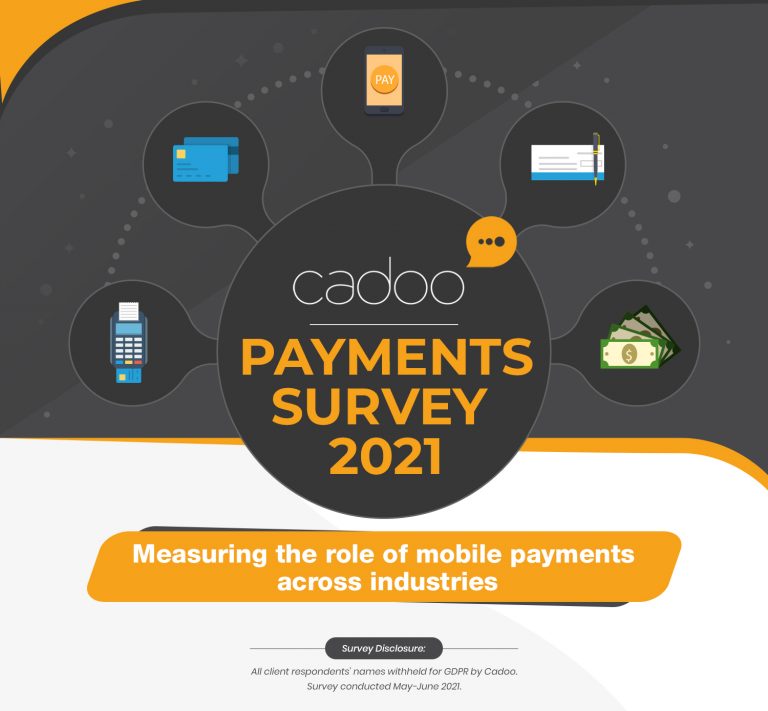 The rising demand for mobile payments as reported by Cadoo clients
Structural post elements:
● Snapshot of the different industries Cadoo services
● The role of payment types in the current market – where more businesses and organisations are prioritising resource spends
○ Sub-set of the prevalence of convenient options combined with the statistical impact of payment convenience for meeting customers where they are with payment options
● The amount of time spent chasing payments
○ Break down what this time equates to
○ Soft description of the USP of Cadoo Payments
Survey Disclosure: All client respondents' names withheld for GDPR by Cadoo. Survey conducted May-June 2021.
Click here to visit our Cadoo Pay Solution and see how we can help you!