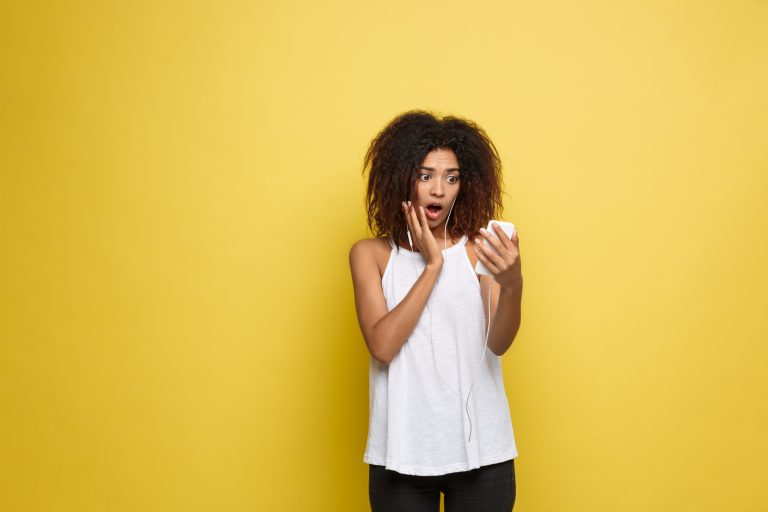 With Christmas just around the corner, it's now the time to think, how you can drive customers to your business. SMS Marketing is the best way to help your business communicate with your target market, it's an excellent way to promote what your business has to offer, promoting your brand and increasing sales this holiday season. We're all aware that Christmas time is the season to be jolly and people plan to spend more money this time of the year. It is important not to miss out on this great opportunity. Give back to your loyal customers and make them feel appreciated for their ongoing business, this will help build a stronger relationship for 2014. Your business may not have an SMS List as of yet, but, it's not too late to start
building your Opt-In List
. Christmas is the perfect time to build your SMS List as it's the busiest time of the year. Integrate an SMS campaign into your Marketing Strategy for 2014, it will guarantee better results by targeting people who actually want to hear from you. SMS Messaging offers a lot of different opportunities for different Industries, see below how your business can benefit from using SMS marketing this holiday season. Use the power of mobile messaging to drive customers your way.
SMS Marketing was originally developed for the Retail Market, with a proven track record of increasing sales, this is the perfect opportunity to make SMS work for you. Creating Awareness around your brand and products is a key element of growing your sales. Every year around the Holiday season your customers will take it upon themselves to "splash out", either purchasing gifts for family and friends or themselves. SMS Messaging can be very effective, send out a bulk text message to your SMS List notifying them about a big SALE that you have on in store. You will be sure to drive customers to your store increasing sales. SMS Messaging is a fantastic and personal way of reaching your customers, communicate with them through mobile messaging. Deliver your message into the hand of your target audience, whether you want to communicate with them regarding:
Stock availability
Clearance Sales
Product discounts & Promotions
Opening Hours
Delivery / Collection information
Christmas Greetings
The arrival of Santa!!
The list is endless and don't forget, people like to receive text messages, make your customers Happy!!
Grab your Hungry shopper's attention this holiday season by taking advantage of your mobile club list. Restaurants can give back to loyal customers while gaining potential customers this Christmas. With the cold weather upon us shoppers tend to grab a coffee or a bite to eat after shopping. Simply send a bulk SMS Message when things are quite driving customers to your restaurant. Offer discounts on Food and drink or offer a special rate to people who book a Christmas party with you. Christmas time is also a great time of the year where close friends and family get together to celebrate the season, it's important to keep your restaurant in the minds of your customers. Send Coupons, a holiday greeting anything that will make your customers feel special.
Christmas is a time for family & friends, send great flight offers to your mobile list to help them bring their loved ones home, or possibly entice them to travel this year! With the weather turning cold and the roads becoming icy a lot of people would jump at a last minute get away to the sun! Why not send an SMS with these amazing offers. Make your customers happy this Christmas. With the holiday season fast approaching booking summer holiday are already in peoples mind, with the January Sales approaching your customers want to pick up a bargain for their summer holidays . Send out SMS Messages with different offers for different locations. You will find that people will arrive to your store to book their holidays.
During Christmas time a lot of people tend to fall off the bandwagon when it comes to exercising and eating healthy. If you own or run a gym it's important to keep your customers motivated this time of year so they are not back to where they started. SMS Messaging can be very effective for gyms, simply by sending weekly or daily motivational message could be the answer to communicate and stick in the minds of your clients. SMS Messaging can also be used to inform your clients about opening and closing times during the Christmas period. We all know that with 'The New Year' Everybody takes up a new years resolution of getting healthy and fit – this is the perfect opportunity to send SMS Marketing offers with special rates and discounts on gym membership . Promote these offers to your clients and also suggest that they buy a loved one a gift voucher of a gym membership for Christmas. The opportunities are endless. Give your clients the option to bring a Buddy on board with them in the New Year for a discounted rate, motivation for all!!
Customers should be the main focus this holiday season. Send a bulk txt to all of your customers wishing them a happy holiday season. SMS Messaging is a very personal touch, this will make your customers feel appreciated and stay with you for the New Year. Building a strong relationship is very important – offer customers a discounted rate for their service which will make sure that they stay and not move to another provider.
Now is the time to fill your Hotel this Christmas season, stand out from your competitors by bringing the Christmas cheer to your guests. Set the scene for your customers, send a text describing the experience they could avail of "Stay with your Hotel Family this Christmas and enjoy mulled wine around the open fire with your favourite Christmas songs, plus Turkey and Ham for all!" Promote Special rate vouchers (2 nights at a discounted rate). A hotel break is a great gift idea why not share this idea with your customers and take the hassle out of Christmas shopping for them. Don't forget the Christmas Parties, tell everyone what you can do above your competitors, making it a memorable experience for all involved, do all this by simply sending a Text Message.
January 2014 will automatically bring sales in your industry, with Text messaging you can make sure these sales come to your Dealer over your competitor. SMS Messaging is a great way to promote the new car range driving higher engagement. Why not showcase what you have to offer to your customers rather than just telling them. Add pictures of your shiny brand new cars, after all a picture speaks a thousand words. Even those who hadn't considered changing car will be tempted when they SEE what you have to offer.
December is different for all of us, where some are thinking about the arrival of Santa, others are thinking of Presents to purchase but for students they're half way through their school year / college – The stress of Christmas exams and assignment deadlines are upon them. Make the extra effort to show support to the students by offering a helping hand of encouragement or motivation. SMS Messaging is a great way to reach out to students to offer tips on how to study and how to prepare for exams. An SMS Message will be read faster than an email – Make sure to utilise SMS Messaging effectively around this stressful time. Make them aware that they are not alone and that there is help out there in preparation for exams. (Thank You & Good luck message)
Christmas is a very busy time of the year with Christmas parties, different events and gigs. A lot of people like to socialise with friends and family around Christmas time, with the extra time off it's the perfect time to promote your business. Being an Irish Bar / Nightclub we all know the days associated with meeting up with Friends & Family, Text messaging can help drive customers to your Bar / Nightclub on the quiet days as well as promoting your business above your competitors on the busy occasions.
Inform them of opening hours
Offer Food or Drink specials to your database
Offer drink vouchers or 2 for 1 Vouchers
Update on promotions / events
Whatever information you want to get out there, Text messaging is the quickest and most effective method of doing so.
During the holiday season it's important to inform people about opening and closing hours of Health Centres in their areas. SMS Messaging is a great way to communicate with individuals. Another great way to use SMS Messaging is to send a text of different emergency numbers. With the cold weather approaching, a helpful SMS message containing health tips and warnings can be beneficial to all.
That dreaded cold snap is upon us again. Keep your constituency up-to-date and prepared for this weather. A simple weather warning text message could help those who have been previously affected avoid some dangerous situations. Keep Christmas a time of Joy and Cheer by alerting your members to stay safe and travel safely. Mobile Marketing offers significantly more targeted reach communicating with customers who want to hear from you while also offering a higher return on investment than any other form of marketing. What is clear for all businesses is the fact that Mobile messaging is the way forward and it works. SMS Messages engage your customer directly, at a personal level, and can direct them straight to your business . It is important to take advantage of SMS marketing this holiday season . It's not too late to build your Opt-In List. Don't be Naughty this Christmas and make sure to follow the rules and data protection. Get Permission from Customers to text them and build a strong Opt-In List.
Click here to visit our Customer Engagement Solution and see how we can help you!