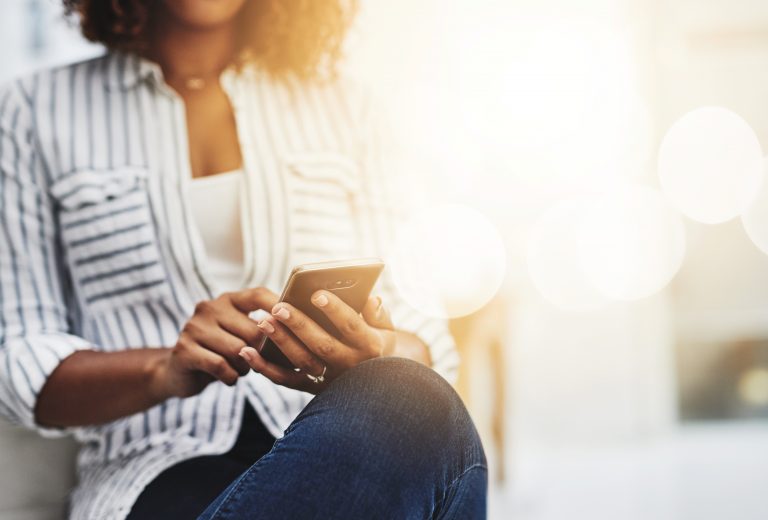 SMS Marketing is one of the best ways to help build a strong and close relationship with your existing and potential customers. SMS is one of the most powerful communication tools that will help drive traffic to your Bar/Nightclub when business is slow. SMS Marketing allows your Bar/Nightclub to send "Permission based" text messages to people who have opted-In to your mobile list. This powerful marketing tool is extremely targeted allowing your Bar/Nightclub get your message into the right hands of your target audience at the right time. Why not fill your Bar/Nightclub simply by sending out a Bulk Text to a targeted audience that want to hear from you.
Benefits of Using SMS Marketing for your Bar/Nightclub
SMS is a fast & reliable method of helping your Bar/Nightclub reach your target market within seconds
It is extremely targeted allowing you to target different market segments with different offers and information
It is the most cost effective form of direct communication, helping your Bar/Nightclub reduce advertising costs
SMS Marketing has a 95% open rate versus email marketing with only a 20% open rate
SMS Messages are personal which is needed for Bars/Nightclubs to help build strong relationships and loyal customers
With a 160 character limit, SMS allows you to get straight to the point telling your customers what you want them to know without going off the point
SMS will help save your staff time by scheduling your SMS/bulk messages in advance
It will increase footfall into your Bar/Nightclub on slow nights
SMS Marketing Generates Word of Mouth – By rewarding your customers it will help create new ones
How to build a strong Opt-In List for Bars / Nightclubs?
Integrate your SMS Campaign with your overall marketing strategy
Text-To-Win Competitions Using a Keyword and Shortcode – (e.g Text BEER with your name to 12345  be in with a chance of winning)
From your website have customers Opt-In to your SMS Marketing list, reward them with a free drink or entry for doing so
Make use of your Email Marketing Campaign to try and build Opt-Ins
Promote your Text Campaign on Social Media rewarding the customer for Opting-In
Use flyers/posters and bar tables to promote your SMS Campaign
Get staff to ask at the bar if you'd like to Opt-In to receive Marketing text messages or have them wearing T-Shirts to create awareness about your SMS Campaign
Why Bars/Nightclubs should use SMS Marketing?
SMS Messages will make your customers feel wanted by keeping them up-to-speed with what is going on at your Bar/Nightclub, it will help make sure that they don't miss out on anything
It will keep your customers informed about upcoming Events, Gigs, Bands, Dj's or Themes that will be hosted at your venue
SMS Messaging is a great way of letting your customers know when tickets go on sale for these different events
It will help create brand awareness for your Bar/Nightclub
SMS marketing will help promote your special offers and new drink promotions to your customers
What to offer?
Every Bar/Nightclub will have different target segments, you have your regulars, students, younger and older target markets that will all look for different things. It is important to note that in order to build loyal customers you will have to offer these different target markets different incentives to come to your Bar/Nightclub. Below are a few things that will work really well offering something of value for each different target audience.
Mobile coupons and vouchers are a great incentive to bring a crowd to your Bar/Nightclub, offer customers the chance to buy 1 drink and Get 1 FREE, ask them to show this message at the Bar which will allow you measure your SMS Campaign
Make sure on student nights that you offer half price entry or a FREE drinks, this will help considering not all students have enough money to go out, by offering these incentives you will be sure to drive footfall on weekdays when business is much quieter
Birthday Text Messages always work, simply send a happy birthday message a few days before with the opportunity for VIP access on the night with complimentary passes for friends also
Run a competition on social media offering VIP Treatment to the winner with a FREE bottle of champagne and a reserved seating area
If your Bar serves food, offer a food and drinks package, this promotion will be snatched up in no time by your customers
Needless to say SMS Marketing is the way forward for Bars/Nightclubs, communicate directly with your target audience. It is important not to be left behind and embrace a mobile strategy, mobile marketing efforts will bring immediate business into your bar/nightclub. There's no more powerful tool than SMS Marketing when it comes to reaching customers, especially in the bar and nightclub industry.
Click here to visit our Customer Engagement Solution and see how we can help you!