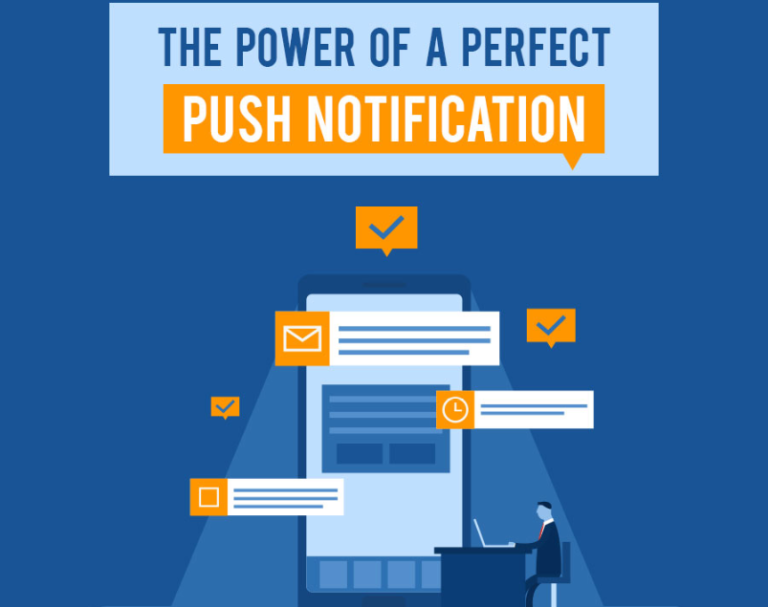 Businesses that go from not using push notifications to sending multiple notifications a day can see their app retention rates increase tenfold, while a highly targeted push notification has almost three times the response rate of a generic notification. These figures indicate that push notification marketing can be a hugely successful strategy, but it needs to be carefully cultivated so that customers aren't sent bland or impractical notifications, as these could annoy recipients and turn them against a business.
Benefits of Push Notifications
Reach audiences when they want, where they want
Engage users with highly curated content
Drive traffic back to your website
Increase revenue through monetisation
What To Use Push Notifications For?
Increasing User Retention
You have the freedom and flexibility to automate notifications based on user behaviours on your app or site. You can also segment your audiences to ensure that the content you're sending is relevant, timely, and personalised.
Providing Timely Updated or Urgent news
Use push notifications to message your users when they might need a reminder about something. People find value in receiving push notifications that alert them of updates or changes to their upcoming travel plans, reservations, deliveries, and other time-sensitive topics. With push notifications, companies can instantly pass along relevant information to their subscribers so that they're always in the know.
Reducing Abandoned Carts
If you run an e-commerce app, you're most likely dealing with how to best reduce the number of carts that never make it past checkout. Push notifications provide a solution to this problem. With a great push notification platform, e-commerce sites or apps can easily tag users based on the items that they add to their carts.
Showcasing New Content
Push notifications can instantly let your blog or media site subscribers know when you publish new content that might interest them. Understand what your users like and dislike using data tags, then segment them based on those interests.
Best Practice
Optimising Timing
When it comes to push notifications, one of the finest data-driven types of personalisation is to make sure you're sending them at the most convenient time for the user. Keep in mind that this timeframe may differ from one user to the next.
Leverage Geolocation Data
This information may be used to determine what time zone your audience is in, not only to continue improving your timing but also to modify your offers and promotions to the appropriate time zone.
Send A Welcome Notification
One of the most important push notification best practices that all businesses should implement is to send a welcome notification as soon as the user is done with their app onboarding. This is a great way to start direct communication with your audience.
Send Relevant Content
You can leverage your app analytics to learn more about your users' behaviour, what pages they visit, and what kind of content they would be interested to receive updates on.
Provide Live Updates In Real-Time
If you have an entertainment app, you can use push notifications to send relevant updates on upcoming shows and podcasts that users might be interested in.
For example, if you have a sports app, you can keep users informed of scores, or simply deliver the latest news related to their favourite team.
Show Appreciation For Your Audience
Besides providing valuable content and insights, make sure that you make your audience feel appreciated. Sending a simple message such as "Thank you for being a part of the community" or "Thank you for using our app" can go a long way.
Obtain Valuable Feedback
Every company that cares about delivering the best service to its customers knows that getting user feedback is extremely valuable for improving in the long run.
You can use push notifications to reach out to your audience proactively and get their feedback before it's too late and you've lost them forever. You can also leverage your app analytics to identify at-risk users and invite them to share their app experience with you.
Offer A Coupon Or A Discount
Use push notifications as a way to offer promotional codes, discounts, or coupons for your audience. Of course, without going overboard, they should always be relevant to the audience's interests, needs and behaviour.
This action will simply sweeten the deal for those users who have been thinking of making a purchase.
And for those users who weren't considering buying anything at this point, an extra discount will always make them contemplate a possible purchase.
For more information on The Power Of A Perfect Push notification check out our infographic below.
Check out our range of smart messaging products here.