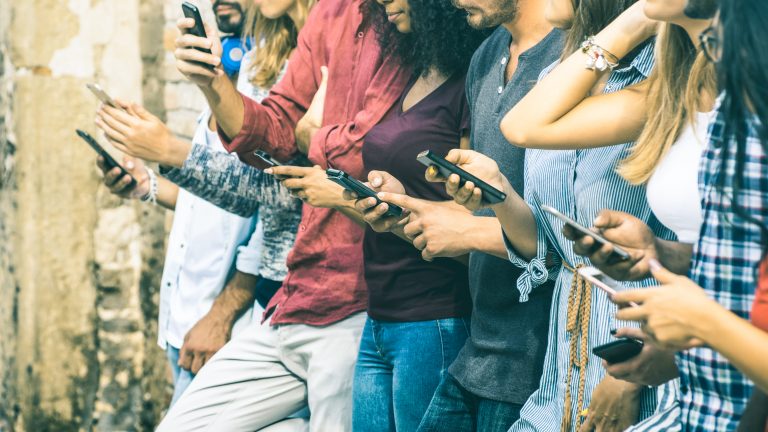 Text messaging is available on 100% of mobile phones, whether people have a basic handset or the latest feature-rich Smartphone, text message marketing can put your business directly in touch with your target audience. Permission-based text marketing is a simple and low cost effective method of communication and retailers need to leverage the power of SMS Marketing.
When running an SMS Marketing Campaign it is important to advertise a keyword on a common short code that best suits your business, this will help gather Opt Ins and build a strong customer list. This can then be integrated with your existing marketing such as television, radio, print, promotional material etc.
SMS Marketing can be used in many different ways for the retail industry:
Offer Mobile Coupons / Vouchers

This is a great way to give your customers something of value, simply by offering different sales promotions and discounts that will attract them to your business. Send a Coupon/ Voucher  with a 10%- 20% discount where this will have to be presented in store, this is a great way to measure the effectiveness of your SMS Marketing Campaign. You could also offer a Buy One Get One Free Voucher driving customers to your store when business is slow.
Text-To-Win Competition

Text-To-Win Competitions are a great way to build a strong Opt In List and target customers who are interested in your business. Run a competition asking a question getting people to text the answer followed by their name to win a shopping spree in your store, this will  attract both existing and potential customers. Send a thank you message when a customer enters the competition offering an incentive for them to visit your store. For Example: 'Show this text with your next purchase to receive 10% off.' This will ensure that everybody is satisfied helping you to build a relationship with these customers.
Stock Availability

If a customer arrives into your store looking for a certain item and its not available for a few days or out of stock, SMS Messaging can help you communicate with this customer. Simply send a text message when the item is available building more loyal customers who will return to your store due to great customer service.
Upcoming Sales / New Stock Announcements

Old stock is sometimes hard to sell before new stock arrives, leaving you with both old and new stock to sell to your customers. Everyone loves a good bargain, SMS Messaging is the most effective way to inform customers about an upcoming 50% off everything Sale or New Stock Arrivals. SMS Marketing will get the message straight into the hands of your customers in real time.
Online Retailers

Online retailers can send customers Order confirmation and delivery updates Via SMS, this would be easier for customers as they will not have to check emails. Before delivery an SMS Message can be sent to customers letting them know the date and time that the package will be delivered improving the customer experience.
There are many other ways that retailers can benefit from using SMS Marketing. Building Strong relationships with customers is very important in terms of repeat business, SMS Messaging adds a personal element that other forms of marketing lack. By Adding SMS Marketing to your overall marketing strategy this will help your business get your message across to your different target markets across different communication channels.
"The SMS opportunity for retailers is immense. SMS not only improves communication between retailer and consumer with speed, but also cuts down waste. It is the ideal tool for retailers in an age when every citizen is mobile" ~Neustar
Click here to visit our Customer Engagement Solution and see how we can help you!