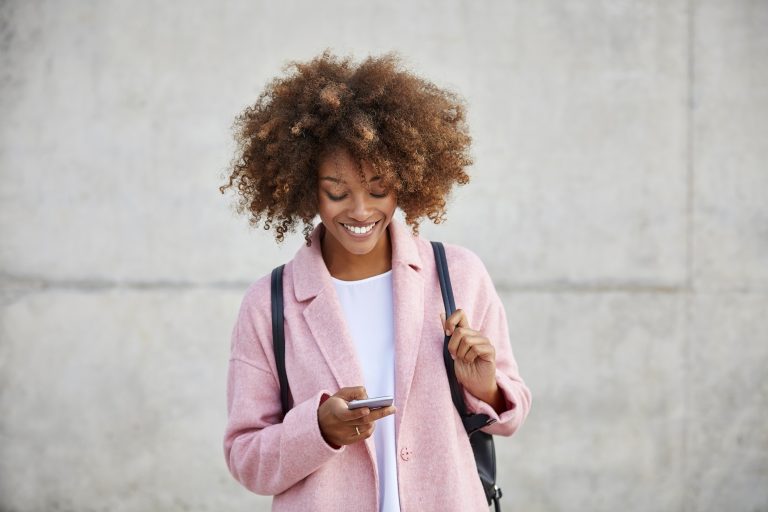 Before starting an SMS marketing campaign a strong customer list is essential, it is important to abide by GDPR when building this list. It is illegal to send a text message to any consumers without their consent, this can lead to serious consequences and bad brand reputation for your business.
SMS Marketing will always require the Opt in option, when trying to build a strong list finding the right incentive to capture your target audience is very important. To build a list via Opt In a short code and keyword is required, the customers will text a keyword, of your choice which will help identify your business, to a short code. Once you have successfully set up your keyword and short code a clear "Call-to-action" is important to drive Opt In's to your SMS marketing campaign. It could be a competition, discount, voucher or promotion. It is important to give customers a reason to sign up to your SMS Marketing campaign. They're many ways to promote your "Mobile Club" helping grow your opt in list. Never miss out on an opportunity to promote your SMS Campaign – Take full advantage and integrate it into your overall marketing strategy.
At each point of sale try to encourage your customers to Opt In to your "Mobile Club" to receive reminders, discounts, special offers and updates on your products / services. This will help build a strong relationship with these customers. In store signage is also a great way to promote your SMS Campaign – Cover the shop walls / windows with signs grabbing the attention of your customer's right from the start.
It is much easier to collect email addresses than it is to collect mobile numbers from your customers, if you already have an email list built up you need to utilise this effectively to help your business build a strong SMS list. When sending a mail-shot to customers always offer an incentive such as a voucher/discount which should help you build your Opt In list. A text message is read faster than an email with 20% of emails opened in comparison to 98% of text messages.
Everybody knows how important social media has become for promoting your business in this day and age. Everywhere you look on Facebook / Twitter/ YouTube/ LinkedIn / Instagram and all of the other social media platforms businesses are trying to market their brand to their target audience. The best thing about these social media platforms is that you already have a following base built up allowing you to interact with an audience who are interested in your product/service and want to hear from you. This makes it easier to promote your SMS Campaign across these different channels.
It is important to note that every marketing channel needs to be utilised effectively depending on who it is your business is trying to target – Some businesses undervalue the influence of the radio and prefer using other marketing channels which may not be reaching their target audience. When promoting your SMS Campaign on the radio use a clear "Call-to-Action" at the start and at the end of the advert to persuade listeners to Opt In to your SMS Campaign.
TV adverts may not be suitable for every business as it depends on your marketing budget – If you are running a TV advert on an upcoming sale or just promoting your products/services this is a great way to get customers to Opt In to your list. Offer a discount when they sign up.
If you are sending out a press release or just advertising your business on local / regional / national newspapers make sure to include your Keyword and Short Code to encourage customers to Opt In to your list. It is important to note that SMS coupons are 10 times more likely to be redeemed than newspaper coupons- Take advantage of all the different marketing channels to build your SMS list.
Billboards are a great way for creating brand awareness. Adding a clear "Call-to-Action" on billboards will help persuade customers to Opt In to your SMS list. Again, a Text-To-Win competition would be the best incentive to attract an audience to Opt In to your SMS list. Giving customers an opportunity to win a very valuable prize can create an atmosphere around generating word of mouth. In order to succeed with an SMS Marketing Campaign a solid list is vital! It should never be good enough to maintain the same list, your business should always want to keep growing. The more your SMS lists grow the better – it will allow your business to learn about your different customers targeting these groups based on their interests. SMS Marketing Campaigns are impressive as they allows you to keep track of your customers preferences allowing you to personalise messages based on their interests. Once all the  hard work is done and you have a strong SMS Database built up, your business can then deliver your message right into the hands of your target audience, driving footfall to your business.
TIP:
Keep your SMS Campaigns active as Opt In subscriptions expire!
Click here to visit our GDPR Pro Product and see how we can help you!