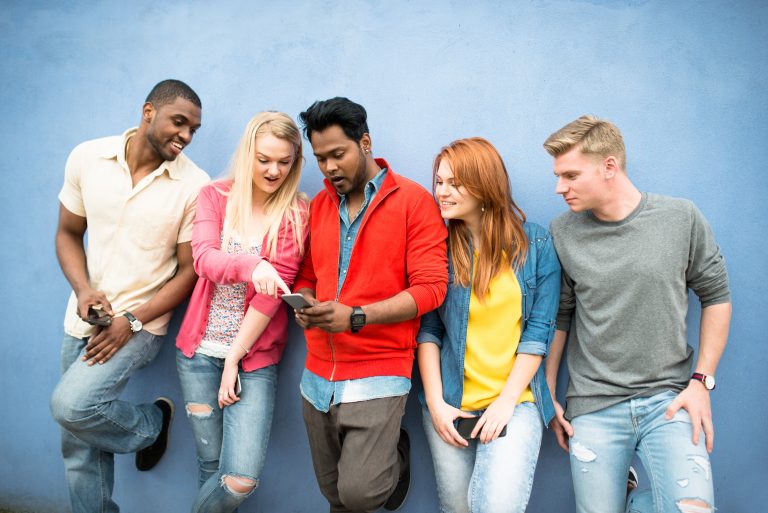 The Healthcare Industry plays an important role in society, immediate communication is essential between the provider and the patient, what better way to communicate with your patients than through Mobile Messaging. This is a personal and effective tool that allows you to build long term relationships with your patients while at the same time keeping patients satisfaction levels high. Mobile Messaging can benefit any business especially Healthcare providers like Doctors, Hospitals, Dentists,etc. It is often difficult and time consuming trying to communicate with every patient regarding appointments, clinic opening hours, news alerts, billing etc. Mobile Messaging will help save your staff time and your clinic money getting the message directly into the hands of your patients in real time. Mobile Messaging has a proven benefit of cutting down on no-shows.
SMS Can be used in many different ways :
Missed appointments are one of the biggest issues for most clinics, this can affect your clinic financially as doctors have the time booked in. SMS Messaging is an effective way to communicate with your patients simply by sending personal appointment reminders, this will help eliminate no-shows allowing staff to fill these appointments dedicating this time for other patients. The appointment reminders can be scheduled in advance, saving time and allowing staff to focus on other areas of the business.
Opening and Closing Hours
During special occasions such as Christmas and Bank Holidays opening and closing hours are usually somewhat different than the normal 9-5 working day. SMS Messaging is a great way to communicate with your patients, you can simply send a bulk message to all patients informing them about new opening and closing hours.
Another great way SMS Messaging can be used for your clinic is to make announcements regarding the seasonal viruses, flu virus, winter vomiting bug etc. Precautionary measures can be sent via text and also the steps to take when a patient has contracted any common virus. This will keep your patients informed at all times making sure they're not missing out on anything important.
Special Offers / Promotions
If your healthcare clinic offers services such as, physiotherapy or orthodontist etc any special offers or promotions can be sent to ensure all of your patients are aware of this. How do you do this?  Its as easy as sending a bulk text message to your patients informing them of your special offer / promotion. The main advantage of sending out a bulk text message is that these are people who want to hear from you and you are certain that you are targeting the right audience within minutes. SMS Marketing also allows you to attract new customers to your business by offering something of value to them, this will ensure that they will opt in to your SMS Marketing List.
Your health is very important, it is essential to go to your doctor or dentist every six months just for a check-up. Its not often that patients will remember this therefore sending an automated SMS Messages will remind your patients that they are due a check-up, this is also a great way to drive business for your clinic.
Sending weekly health tips to your patients is a great way to help build a strong relationship. SMS Messages are a personal form of communication keeping your clinic in the minds of your patients on a regular basis.
You will often find in a lot of Healthcare clinics patients ringing up to see if their test results are available, this can take up a lot of unnecessary time. SMS Messaging can help any clinic manage this by sending out a text message to these patients. Its a win-win situation where both patients and healthcare providers are happy.
It is important to remain data compliant and build an SMS Database before using SMS Messaging as a form of communication with your patients. SMS Marketing requires the permission from the patient to be contacted via SMS. Here are a few ways that will help your clinic build a strong database of clients.
By personally asking the patient face to face during an appointment or at the reception desk to sign up for SMS messaging alerts
Offer a Sign up for SMS Alerts on all forms and on the clinics webpage
Create a keyword with a call-to-action inviting patients to Opt In to your SMS Marketing Alerts
Send a letter out to all of your patients explaining that you would now like to contact them via SMS and ask them to return this to the clinic with their consent
Promote the new SMS Alert System around the clinic by putting up posters that are in sight and easy to see
The Waiting Area in every clinic is a perfect way to get peoples attention, simply have signs and leaflets lying around for all patients to take notice
SMS Messaging is an ideal way to communicate with patients in real time, it will help save time and cut back on costs for the clinic, your staff will not be on the phone confirming appointments or having to send letters to all patients. SMS Messaging will also help generate word of mouth and create awareness within the community. The main advantage of using SMS Messaging is that you can guarantee that the message will reach your patients no matter where they are. This method will save you money as well as time, by cutting down on admin & post.
Click here to visit our Instant Communication Solution and see how we can help you!