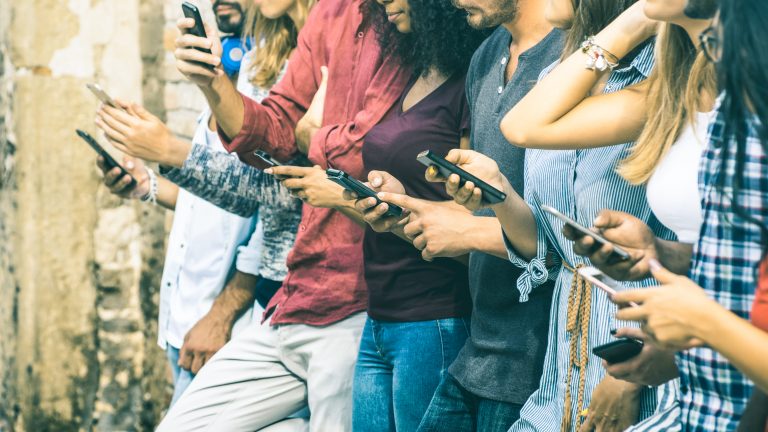 Communication plays a vital role in all schools and colleges. Parents and students need to be kept in-the- loop and notified at all times with what is going on within the SchoolCollege.  This can be difficult trying to communicate to a large audience all at once. However, here at NeonSMS we have the perfect solution for you. SMS Messaging  is a fast, reliable and effective way to communicate a message with a large audience , you can be sure that your message will reach your audience within minutes if not seconds. We all know a  key factor to running a successful school/college is communication between all parties. SMS will allow you to do this,  by sending a bulk text to who you may be trying to contact , if it's the parents, students or teachers, this message will be delivered directly to their mobile phones. There are many different ways in which SMS Messaging can be used for Schools and colleges, below I will explain in greater detail how this can benefit your school or college, helping you put a better communication platform in place.
HOW PRIMARY & SECONDARY SCHOOLS CAN USE SMS MESSAGING 
Parent/ Teacher meetings are very important in every primary & secondary school. It is vital that parents meet with Teachers throughout the year to discuss their childrens progress and behaviour in class. With SMS Messaging it offers the school the opportunity to communicate directly with the parents informing them about these meetings and when they will take place . Sending Letters home is not always the best option as these letters may not reach the parents. Direct communication is the most effective way of getting this message to the parents, making sure that they don't miss out on this important meeting.
 After School Activities/ Learning 
Nowadays, both Primary and Secondary schools run after school activities for students . A lot of these after school activities involve sports activities or supervised study. It's important to keep parents up-to-date at all times with training timetables and what days supervised study will be taking place , along will all other activities . Often these can be cancelled , parents need to be informed about this so their children are not left waiting around after school and that they are picked up at the right time. SMS Messaging will allow you to directly contact the parents regarding any changes made.
SMS Messaging can work really well for schools when it comes down to absenteeism , it's a great way of informing parents if there child has not arrived at school. The parents may already be aware of  this but it's a great way to keep communication open between both parents and teachers.
Around the Junior Certificate and Leaving Certificate exams this can be a very stressful time of the year for both Parents and Students. Schools have the responsibility to make sure that support is available at all times, it's good to let the parents and students know that help is available if needed. SMS Messaging can be of big benefit here where schools can send out an SMS to parents and students offering tips on how to study and how to relieve stress around exam times.  Before exams it's also a great idea to send a good luck message to students, this will keep morale high knowing that the school is behind them 100%.
Outstanding Fees / School Trips 
It's often we find that school fees have not been paid up in full, SMS Messaging is a great way to remind parents regarding any outstanding fees that may need to be paid. By using SMS messaging this will guarantee that the message will get into the right hands of the parent/ guardian that you need to communicate with. Again, sending letters may not be the most effective way to communicate this message as it will not always reach the right person. With School tours parents also need to be informed about the cost of this and when it will need to be paid by, SMS Messaging will make sure that parents are aware of the deadline and that they will have the money in on time so that their child will not miss out on the school trip.
SMS Messaging is fast and reliable , if the school is experienceing any issues and need to communicate this with a large audience , SMS messaging is the best way to issue these timely warnings . Also around winter time weather conditions are not always the best and schools may need to close due to weather warnings or bad roads. It's better to be safe than sorry . Simply by sending a bulk SMs to parents with this information will keep everyone informed and keep everyone satisfied.
With so many different holidays during the school year, it's sometimes hard to keep up with when the students are off school and when they are due to return. SMS Messaging can help keep all parents informed about school opening and closing times during the different holidays.  Sending a message the day before the holidays start and the day before students are expected to return is a great reminder for parents.
SMS Messaging can be used for a variety of other different reminders. Parents  can be reminded about School shows that are taking place, any fundraising events or cake sales that may be going on in the school, reminders for no uniform days , any masses or other events taking place during the school year.
A big benefit with SMS is that  text messages can be scheduled for a later date. The main advantage with this is that SMS Messaging can also be used during the summer time, keeping parents up-to-date with school re-opening times, book lists and uniforms. Schools can let the parents know the best places to shop for school books and uniforms for their children. Keeping in contact with parents during the summer is a great way to build a strong relationship.
HOW COLLEGES CAN USE SMS MESSAGING 
SMS Messaging can also be used for Colleges to communicate with the students. Below are a few great ways in which SMS Messaging can be used.
College can be a scary but exciting time for new students, often when starting in college the 'newbies' are unaware of the campus surroundings and may get lost. SMS Messaging can be used to send a text alert to these students with a link to a map of the college, this way the students will be able to easily access this information. New students may also not be aware of opening days or what day they will start, again, simply by sending a text message will keep them informed and help them feel at ease. Offer support and information to these students through text messaging letting them know that help is at hand.
SMS messaging works great for all the different college societies. For example if you run a drama society in college it's easy to set up two-way communication that will allow students that are interested in taking part make the first point of contact with you. This can be done by getting the students to Opt In for text message alerts about meeting times and dates. This is very effective as it will help you target people who are actually interested in your society and who wants to hear from you.
College sport teams can benefit hugely from SMS Messaging. This can be used to send text reminders about training times and matches that will be taking place. This way it will ensure that your message gets into the hands of your team members and supporters.
Lecturers can benefit also from using SMS Messaging, it is possible to set up different a system which will allow lecturers to target their class all at once. Not every student will check their emails on a regular basis, therefore, SMS is the best way to communicate with students regarding assignment deadlines and where and how this needs to be submitted to the lecturer.
Sometimes during the semester a Lecturer may fall ill and not be able to attend a lecture for a certain time period, It is important to communicate ythis message with all students and make them aware that their lecture will not be taking place. Send an SMS Message to all these students so they are not waiting around and can get other work done for these free periods. It is important to note, not every student will check their email with SMS you are guaranteed that your message has reach them in real time.
College Opening & Closing Times 
Like Primary and Secondary schools, colleges can benefit from using SMS Messaging by informing the students on Opening & closing times of the college during different holiday periods.
SMS Messaging can be used also for the college library, this is a great way of  communicating with the students about books being overdue and when they need to be returned. SMS Messaging will also help inform students about opening and closing times of the library during the year.
Exams can be a stressful time of the year, again like the Secondary schools colleges can offer support and send out tips on how to study and how to relieve stress during the exams. SMS Messaging can also be used to inform the students when their results are in simply by sending a bulk text to students with a link in the message that will allow them to access their results. SMS Messaging can be used for many different reasons for both schools and colleges. It is fast , reliable and will help you to cut back on costs. SMS messaging is the most effective form of direct communication , it will make sure that all Parents and Students are informed and up-to-date with what is going on within the schools and colleges. SMS will allow you to send timely alerts to relevant parties instantly.
Click here to visit our Instant Communication Solution and see how we can help you!